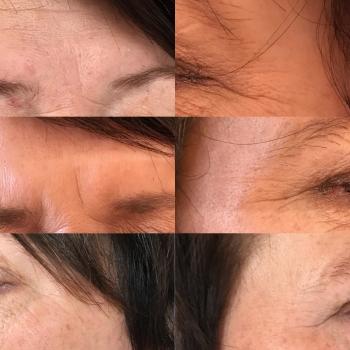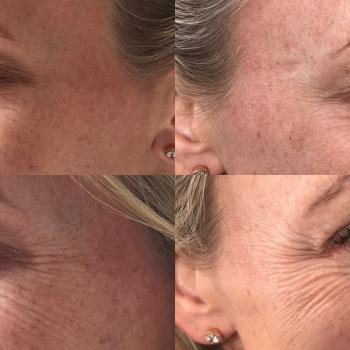 TAKE A QUICK LOOK AT LINE REDUCING INJECTION RESULTS
botox Line and wrinkle treatments are a popular form of cosmetic treatment for deep wrinkles, which appear as: frown lines between the eyes, forehead lines and crow's feet. Botox Vistabel (formerly known as Botox® with a 20 year safety record) is a safe and very effective Botox treatment in eliminating wrinkles and lines. It is not surgery and there is no chance of scarring. The wrinkle and line reduction procedure of botox can reduce and in some clients eliminate wrinkles in the upper third of the face. Botox is used in the main for forehead lines, frown lines, 'glabella' between eyebrows and crow's feet around the eyes.
Just a few of our services:
Botox line relaxing Injection treatment to the upper and lower face, Botox (see treatment page)
Botox injection treatment for Hyperhidrosis excessive sweating.
Injections to reduce Muscle mass to the jaw line and lines to the jaw region.
Wedding packages for botox treatment and dermal fillers for the bridal party.
Injections to the lower face such as the neck to reduce line.
Gift vouchers: help your friends relax!
You can, of course, also purchase all our treatments as gift vouchers.
Looking for a particular treatment?
Simply call us on:
Tel: 07788 625072
email beautyskindeepcosmetics@gmail.com
Treatments available in Castleford , Wakefield, and Leeds
LINE REDUCING INJECTION RESULTS: CROWS FEET, FORE HEAD LINES, BUNNY LINES, JAW LINE AND FROWN LINES
Call us today at
07788 625072

or Email us at

beautyskindeepcosmetics@gmail.com

Contact Us